The Bad Chair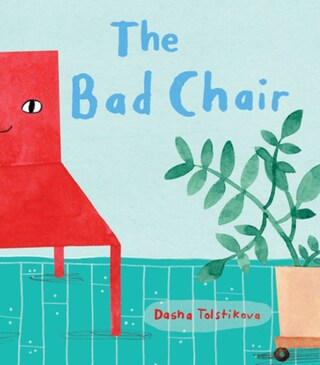 Written by Dasha Tolstikova
Illustrated by Dasha Tolstikova
A picture book about feeling left out and the power of friendship, from the author and illustrator of A Year Without Mom.
Every evening before brushing their teeth and getting ready for bed, Vivi and Monkey play the game: Monkey hides under a sheet, and Vivi pretends to look for him. Chair wishes more than anything that he could play, too. One evening, Chair decides to make Monkey late for the game so that Vivi will look for him instead. But nothing goes quite according to plan! Instead of looking for Chair, Vivi continues to look for Monkey, becoming increasingly worried. She gathers witnesses for questioning, and Chair could be the key to her investigation. But if Vivi finds Monkey, will she still want to be friends with Chair?
This funny and sweet story about friendship will encourage young readers to empathize with those feeling left out. Kids will love Dasha's simple yet sophisticated illustrations.